Many firms are facing the challenge of transitioning on-premises big data deployments into the information fabric of their enterprise. Making effective use of business data is an imperative today, and to do so requires organizations to implement modern data architectures that take advantage of the cloud.
This whitepaper provides a systematic approach to on-premises and cloud Hadoop migration and shows:
The tool used for migration is the key to avoiding downtime and business disruption
To avoid migration downtime, old and new clusters must be able to operate in parallel while changing data moves between them, until migration is complete
A comprehensive migration plan is critical regardless of the tool used, to ensure that organizational goals are met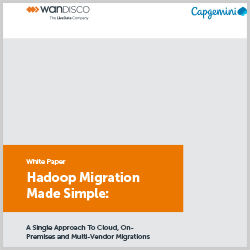 Fill out the form on the right to access this whitepaper.